by Cayden Anderson
I remember the excitement of receiving my first paycheck. I also remember the confusion of what to do with my newly earned funds. Should I open a checking account? Or maybe, a savings account? Should I invest? I started thinking about what would happen when I had bills to pay. Will my income be enough to cover my expenses? How do I create a budget? Will I be able to make ends meet?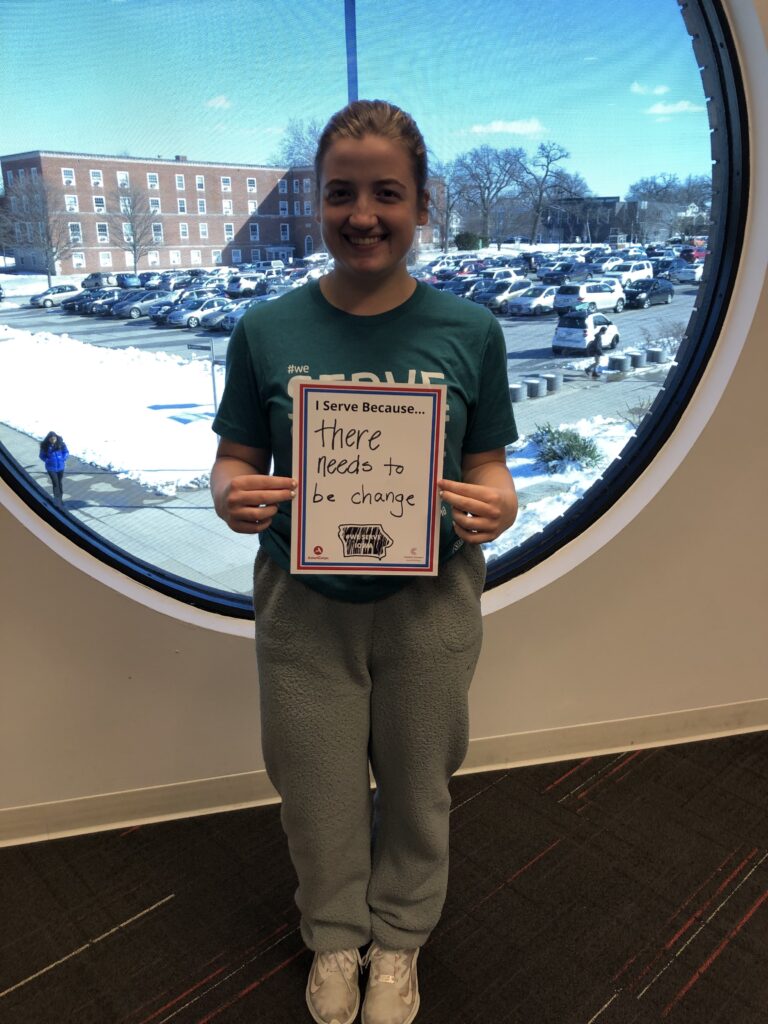 Financial literacy skills are not commonly taught in high school. The result – many individuals lack an understanding of what to do. That is where the Financial Empowerment Center at the Evelyn K Davis Center for Working Families comes in. My name is Cayden Anderson. I am a first-year student at Drake University pursuing majors in International Relations and Law, Politics, and Society. While researching colleges I discovered Drake University's Engaged Citizen Corps program. This program cemented my interest in Drake. I was grateful to be accepted into the program and excited to be aligned with the Financial Empowerment Center.
What is the Financial Empowerment Center?
The Financial Empowerment Center (FEC) helps people by providing personal financial coaching, as well as business and nonprofit development. The FEC is centered around empowering individuals through developing their financial skills and financial stability. FEC recognizes individuals with improved financial literacy can start to make other aspects of their lives better. Many things make finances difficult, including:
Institutions may hide helpful programs.
Numerous (small print) details in contracts for opening banking accounts.
Lack of financial education provided by schools.
Confusing setup and options of financial institutions.
The free, confidential business and financial coaching provided by FEC allows their clients to become knowledgeable about finances, helping them make improvements that can be life changing.
The Covid pandemic impacted the FEC's ability to provide in-person coaching. The staff adapted to providing online classes and individual coaching over the phone. While there are benefits to in-person training, having a virtual option provided less risk of Covid exposure for clients and staff. Remote options also save their clients time and money as they do not need to travel to the center. When you are struggling to make ends meet, every dollar counts.
The FEC staff is small, but mighty. Their coaches are empowering their clients. My role within the program was to empower the coaches. I worked 'behind the scenes' doing the hidden, yet necessary tasks such as data entry, research, and backing up files onto their computer system. Every task I completed for the coaches allowed them more time to focus on their clients. That's right – even the work I was doing impacted their clients. Now that is pretty rewarding for a first-year college student – impacting the lives and success of others!
What I Learned
I learned a person can learn a lot from data entry. I gained a solid understanding of finances and the way its institutions operate. A better understanding of finances and their instructions is helpful because everybody deals with them at some point in their life. I discovered the answers to the questions I had back when I received my first paycheck. Going forward I will be a better steward of the common good by understanding the challenges financial institutions pose. Financial institutions can look different for different people. By reading Toxic Charity I understand the importance of learning what people are really struggling with and not making assumptions about what I think are the common problems. I also learned that while I am extremely grateful for the experience, I do not want to work in the financial sector. Finance was a career I considered in the past. However, through real world experience in this sector I no longer feel it is the place for me. During my time in Engaged Citizen Corps and the FEC, I also learned:
Professional communication skills – Working in a professional environment, good oral and written communication skills are essential.
Time management – Earning good grades, having an internship, and being a student-athlete made this required.
Everyone can make a difference – The biggest takeaway I learned was that even though the work I did seemed small, it empowered others. This taught me the tasks I feel are small can still make a tremendous impact.
Overall, I now understand the importance of being an active citizen. This year helped me define that understanding as I connected with my new home community of Des Moines, Iowa. I learned about the community, its needs, and gained new perspectives and experiences. I learned everyone can be active in a community and make a difference.
How You Can Get Involved
Given the confidential nature of the work at the FEC, they do not have a lot of available volunteer opportunities. However, the Evelyn K Davis Center does. The Center is always looking for volunteers for their after-school homework program. As a Homework Coach, you could help an at-risk student succeed in school and in life. Learn more at https://www.evelynkdaviscenter.org/Pages/tutor-heroes.aspx.
If you want to learn more about the FEC, please visit their Facebook page or their website at www.empowermoney.org.