By Kaylee Trego, Engaged Citizen Corps Member
Learning the Craft
My name is Kaylee and I am a first-year student at Drake University. When looking at colleges, one of the reasons Drake stuck out to me is because of their Engaged Citizens Corps, or the ECC, a scholarship program that accepts ten first year students. Each of the students are assigned to a non-profit organization to intern at. My organization is the Girl Scouts of Greater Iowa. They have impacted me in ways that I never expected. I have done a complete 180 in my major, switching from Public Relations to Elementary Education, and I have learned more about developing programs than I ever thought I would need to know.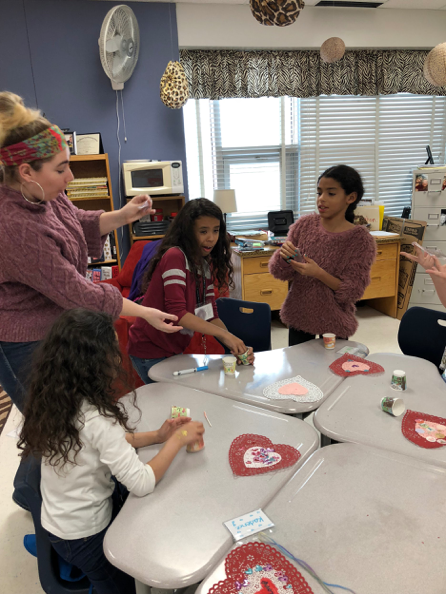 Changing The Future
Girl Scouts of Greater Iowa, or GSGI, is based in Des Moines, Iowa and in Sioux City, Iowa. I work in the Des Moines office. One of my favorite parts of working with GSGI is staff-led troop meetings. I have had the opportunity to work with four troops over the course of the last semester and a half, and each one teaches me more than the one before.
Changing My Future
What I have learned most from my experience in the Engaged Citizens Corps is that I have a passion for teaching. Through Girl Scouts I have been able to develop lessons and put them to action in troop meetings. This is part of what inspired me to pursue Education over Public Relations, But, my own internship site has not been the only influence on my major change. Part of our scholarship requirements is that we must volunteer at another ECC members site. One of my classmates is interning at Junior Achievement and needed to recruit volunteers to teach a 5-lesson program in a classroom. I volunteered to take a program for first graders, and I was a little nervous because I had never had to teach a lesson by myself. But, working with the students I learned that it wasn't just something I could do, it was something I enjoyed. This completely changed my outlook on my career and showed me that I still had room to grow and learn.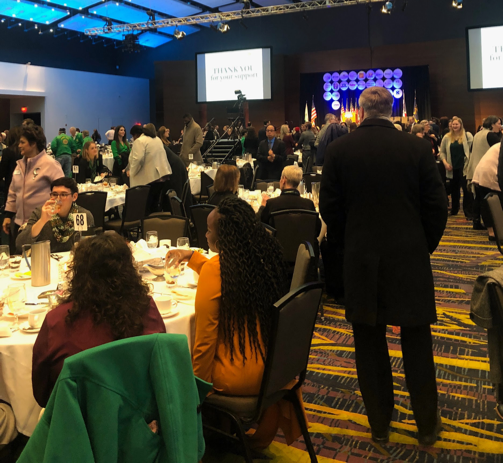 Getting Involved
The Engaged Citizens Corps has provided me with an incredible amount of opportunities. Through Girl Scouts I had been able to attend day trips to the Iowa capitol building with the girls. I also was fortunate enough to attend the Governors Luncheon for Girl Scouts and Boy Scouts. This is the only event that the Iowa Councils do together and one of the only events that the organizations do together all across the country. Experiencing this was incredible, especially in a time where tensions between Girl Scouts and Boy Scouts are fairly high. Since Boy Scouts announced they would be accepting girls there has been an undeniable tension between the two organizations. However, in this event they came together to discuss all of the positive effects that scouting has on Iowa. It was amazing to experience alongside my coworkers.
It's Been Great
I can't express how grateful I am to have been accepted into the program. There are not enough words to describe how positively it has shaped my first year in college. Some of my closest friends have even been found through the program. I am so thankful that I had the opportunity to work alongside the Girl Scouts of Greater Iowa and Drake University. If given the opportunity to go back and do my first year again, I would absolutely participate in this program again.